The next generation of solutions for reminders.
Automated & instant SMS & Voice alerts that improve customer service & business efficiency.
Interactive feedback with SMS, Voice & Mobile Forms
Responses to your surveys don't just have to be yes or no. Send out branched or linear surveys through SMS and Mobile or encourage deeper conversations with Inbound and Outbound Voice Surveys. Route incoming calls to a pre-recorded IVR following contact with an agent or automate your surveys with Voice Broadcasting for groups of people.
Integrate & automate with our SMS Surveys API
Integrate your existing CRM and business applications with our API to automatically send out surveys without the need for manual upload. Collect feedback at the freshest point of interaction.
Friction-free Mobile surveys
Adopt a multi-channel approach. Triggered by a link within an email or SMS, Esendex's Mobile Journey's remove the distractions and difficulties associated with collecting feedback by delivering a dedicated survey journey to a recipient while on-the-go. A friction-free and low-touch process which allows the user to select options within a form.
Track & report responses in a way that suits you
Reactions and perceptions can change very quickly in customer service. Our Mobile Forms & Voice solutions can pass data over to a member of your team, or department by email or trigger within your API as little or often as you prefer. Our visual reporting dashboard for SMS Surveys even quicker, processing data in real-time.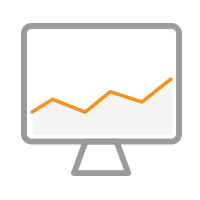 Instant
alerts.
Higher
response-rate.
Better
customer service.
Improve business efficiency, profits & service.
Automate your delivery, ecommerce, and payment processes to save you thousands in costs and improve customer service at the points where it matters most.
A text message or Voice Broadcast can take just seconds and pennies to send and can go a long way in showcasing appreciation of your customers business by sending them confirmation, a delivery reminder or them letting them know when a payment is overdue.
Help your customers & staff remember
Good communication plays a pivotal role in all relationships. SMS and Voice can be easily integrated with your existing systems to automate reminders to help your customers and staff remember so that you don't have to.
Use for:
Payment & overdue payment reminders
Booking confirmations
Delivery reminders
Work schedule alerts
Stock reminders & out-of-stock alerts
Balance alerts
Billing reminders
Event & promotion reminders
" 43% of millenials want to receive SMS alerts and reminders from brands and businesses"
Killer stats for alerts & reminders
67% of consumers want to receive reminders and alerts from their banks regarding balances and payments.


(Vibes)

SMS reminders can reduce the chance of "no shows" by 50%


(CHIC)

70% of consumers have found push notifications, out-of-stock reminders and order updates to be valuable.


(Responsys)