Email to SMS
Send & receive lightning fast SMS from your existing email.
"The mobile-focused approach we've adopted in partnership with Esendex has really been a revelation for us. We've seen a big uptick in our arrangement and collection numbers, but more importantly, we're also providing better services and tools to our customers."
GARETH HALL | SENIOR COLLECTIONS MANAGER | DEBT MANAGERS
Trusted by industry leaders to deliver world class mobile messaging solutions
Simple, seamless SMS
Harness the two-way conversational power of SMS messaging – and its higher open and response rates – without leaving the comfort of your email.
From Explorer and Outlook to Yahoo or Gmail, our email to SMS gateway does the heavy lifting so you can turn any email into a SMS text quickly and effortlessly.
Fast setup
Manage users, control settings, and send your first message from day one. Send team wide SMS via email without the need for training or additional software.
Email compatibility
Email to SMS integrates with any email software. This means you can start sending from Exchange, Outlook, or online services such as Gmail in a matter of minutes
Inbox integration
SMS replies come back to your email inbox – there's no separate inbox required. Chat to your prospects, customers and staff from one place.
Signature stripping
To keep things clean and simple, set up signature and footer stripping to remove the content you don't need for your SMS messages.
See Esendex in action
Discover the full power of our mobile messaging platform.
Request a demo from our expert solutions team now.
Popular use cases
Send time-sensitive communications
Writing messages on a keyboard is quick and easy and for many of us email is reassuringly familiar and intuitive.
Quickly notify customers, subscribers or employees of emergencies or of important information by using email to text message services directly from your email inbox.
Improve open and engagement rates
Email to SMS allows you to respond to requests in real time so you can be there for your customers when your competitors aren't. With sources such as Gartner reporting SMS open and response rates as high as 98% and 45% respectively — in contrast to rates of 20% and 6% for email, it's easy to see how critical texting is to your communication stack.
Explore our product suite
SMS
Send and receive SMS online or integrate into your existing website, app or software using our API.

Our SMS is fast, reliable and cost-effective so you can be up and running in minutes.

Efficient and simple to set up and use – choose from both one and two-way conversational messaging for bulk SMS of a hundred – or many thousands of messages.
Rich Messaging
Create and send fully branded communication with rich multimedia, interactivity – think hi-res photos, videos, audio messages and more from your existing phone number.
Thanks to chatbot automation and two-way intelligent RCS (including WhatsApp) you benefit from app-like
functionality straight to SMS inboxes, without the need for additional software.
Voice
A poorly-designed IVR is hugely frustrating for customers. Work with our experts to customise your IVR and outbound voice services journey to improve CX.

Direct conversations, support positive and prompt navigation and encourage self-serve wherever it makes sense.
Mobile Journeys
Build mobile-first, secure experiences for payments, promotions, surveys, appointment scheduling and data collection.

Personalised, automated and fully branded – increase conversions and put power firmly in the hands of your customers or staff.
Professional Services
Our Professional Services team can help you to 'set and forget' SMS automations. More importantly, they can help you to optimise them strategically and continually, for even greater business returns.
With in-depth knowledge across our full range of solutions, including mobile journeys, mobile collections and payments, mobile letters and forms and managed services, the team supports our customers with everything from simple one-way messaging to more complex workflows and solutions.
WhatsApp Business Platform
Use the world's most popular messaging app to connect with customers.

Support real-time, interactive customer care conversations, marketing, and transactional messages including alerts, updates, notifications and reminders.
Discover more SMS content
Blog post
Getting a better ROI from your next text message promotion
Find out how to use SMS Landing pages to share critical information
eBook
Your ultimate guide to conversational messaging
Customers want to connect with businesses in the same way they connect with family and friends. How can your communications strategy adapt?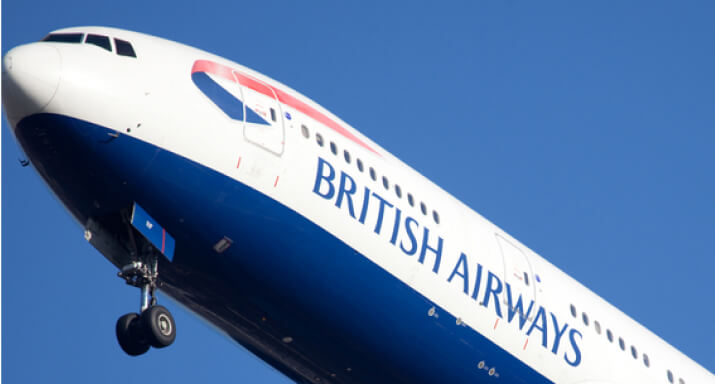 Case Study
British Airways Holidays
Discover how British Airways Holidays saw an uptick in customer engagement by using SMS landing pages for disruption notifications.