The next generation of feedback solutions.
Flexible & low-touch Voice, SMS & Mobile solutions that improve the way you collect & process feedback.
Interactive feedback with SMS, Voice & Mobile Forms
Responses to your surveys don't just have to be yes or no. Send out branched or linear surveys through SMS and Mobile or encourage deeper conversations with Inbound and Outbound Voice Surveys. Route incoming calls to a pre-recorded IVR following contact with an agent or automate your surveys with Voice Broadcasting for groups of people.
Integrate & automate with our SMS Surveys API
Integrate your existing CRM and business applications with our API to automatically send out surveys without the need for manual upload. Collect feedback at the freshest point of interaction.
Friction-free Mobile surveys
Adopt a multi-channel approach. Triggered by a link within an email or SMS, Esendex's Mobile Journey's remove the distractions and difficulties associated with collecting feedback by delivering a dedicated survey journey to a recipient while on-the-go. A friction-free and low-touch process which allows the user to select options within a form.
Track & report responses in a way that suits you
Reactions and perceptions can change very quickly in customer service. Our Mobile Forms & Voice solutions can pass data over to a member of your team, or department by email or trigger within your API as little or often as you prefer. Our visual reporting dashboard for SMS Surveys even quicker, processing data in real-time.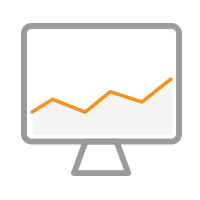 Collect
feedback.
Improve
performance.
Grow
revenue.
Multi-channel feedback solutions.
Successful businesses understand the requirements and needs of their customers and staff. Traditionally, understanding these needs has long been the domain of large and expansive applications or paperwork.
At Esendex we pride ourselves on the provision of the best tools that enable your business to collect the valuable insight needed to measure satisfaction and wellbeing. Our secure and interactive SMS Surveys, Voice & Mobile Form solutions can help you turn reviews into revenue, tracking improvements and improving performance.
Create meaningful conversations that remove the barriers between management, customers and staff by delivering the questions you want to ask to produce the responses your business depends on.
Satisfy, retain and engage.
Show customers and staff that their opinions matter by inviting and acting upon their survey feedback. Make positive changes that build loyal relationships that last for many years to come and benefit from great open and response rates which are 4x better than email.
Use to:
Identify your Net Promoter Score
Gain customer
Learn satisfaction scores
Undertake market research
Engage with employees
Launch a product
Collect data
"70% of the customer's experience is based upon how they feel they are being treated"
Killer feedback stats
95.3% of respondents said they would respond to an SMS Survey request.


(IPOS MORI)

70% of customers will do business with you again if you resolve their complaints.


(Lee Resources)

Companies that regularly collect employee feedback have 15% lower turnover rates.


(Office Vibe)