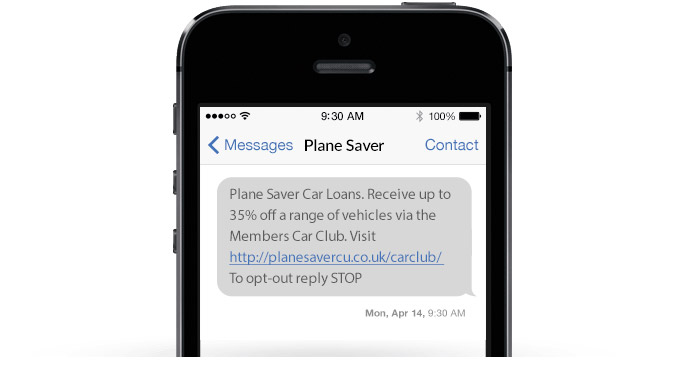 For what purposes does Plane Saver use SMS?
Welcome messages to members, updates as to the progress of loan applications, and promoting additional services.
The example opposite generated had three responses in the first hour alone – all containing car loan quotes of £10,000+.
If just one of these loan applications is successful, it pays for your SMS campaign for the year, let alone the month.